Open And Subscribe to TechMove In iTunes
Please remember to support TechMove – by clicking on the Amazon links all or going to techmovepodcast.com/amazon.
Get to know Rod and Keith of TechMove
In This Episode…
In Segment 1, Rodney and Keith discuss the Rode Lavalier and Rode's 'Micon' concept, the Sigma MC11 adapter and Sigma 18-35mm Art Lens Combo, the Sigma USB Dock Software fiasco, and does the Metabones Update fix issues with Sony Cameras?
Then in Segment 2, Keith tells Rod about his Came-TV Single Repair, Rodney tells Keith about his Apple iWorks experience, and they talk about the D&P Curve Fit iPhone Tempered Glass Screen Protector.
And in the Last Segment, we wrap up Episode 32 Phantom 4 Cases, Backpacks like the DroneGuard Backpack From Lowepro, and accessories like batteries and neutral density filters and Creative Cloud 2015 (isn't this 2016?) updates and price hikes… And is there a new camera in Rod's future???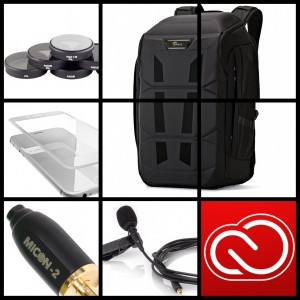 Please remember to support TechMove –  it's easy and doesn't cost you anything, just click on these Amazon links all over these pages or go to techmovepodcast.com/amazon.