Open And Subscribe to TechMove In iTunes
Please remember to support TechMove – by clicking on the Amazon links all or going to techmovepodcast.com/amazon.
Get to know Rod and Keith of TechMove
In This Episode…
In the first segment, Rod and Keith continue with "Fix It Even If It Ain't' Broke – A7sII Edition" with all kinds of neat mods for your Sony A7sII including
Fixing the overly sensitive auto-switching of the EVF sensor with LightDims
Enhancing the A7sII eyecup using the Altura Eyecup
Protecting the A7sII LCD… with the Expert Shield
In the outtro they discuss a myriad of topics, including…
A philosophical discussion, "Is Filmic Going Extinct," referencing HBO's "The Greenlight Project"
Keith's new Zacuto Gratical HD and Gratical X and Zacuto Axis Modifications,
Why camera parts are so expensive and the Really Right Stuff FH-350 Handle Assembly
Newly announced products, such last the BlackMagic Micro Studio 4K, the new DJI Osmo and X series of cameras.
Does the A7sII Overheat? Keith reports on his findings…
Keith's new take on the C300mkII vs the Sony FS5
Oh, yeah, and find out how to Win Your Free Flocking!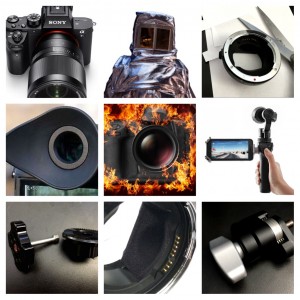 Please remember to support TechMove –  it's easy and doesn't cost you anything, just click on these Amazon links all over these pages or go to techmovepodcast.com/amazon.