Open And Subscribe to TechMove In iTunes
Please remember to support TechMove – by clicking on the Amazon links all or going to techmovepodcast.com/amazon.
Get to know Rod and Keith of TechMove
In This Episode…
In the long intro,  Rod and Keith continue the interminable discussion of the newly announced Panasonic GH5 vs the Sony A6500 which leads to our title segment, "Lunch with Rod."
Our brand-new 2nd segment, "Lunch with Rod," features Keith visiting Rod at his place of work, bringing some gear for a 'show and tell' and to give Rod some idea of the features and benefits of the Sony A6500 coupled with the Sigma EF to Emount adapter and Rod's new 'love from afar,' the Sigma 18-35mm Art zoom lens.
In the closing segment, Keith and Rod reflect on "Lunch with Rod" and discuss some recent developments:
Apple's backpedaling on the trashcan Mac Pro in favor of a more practical modular Mac pro to be released sometime in 2018
Keith's discovery of a fix for Premiere Pro's instability involving REMOVING something and important from what he thought was vital from his editing system
A brief NAB preview about what might be released and Keith may investigate during his upcoming visit to NAB 2017 such as possible refresh of Sony's cinema lineup, Canon refreshes, new gimbals, new drones and lenses, and the Ursa Mini Pro.
Keith reveals that he has actually received his GH5 and gives us a preview of it along with accessorizing it with lenses, speed boosters, and variable and fixed NDs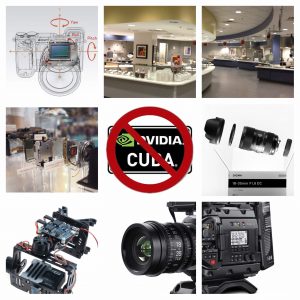 Please remember to support TechMove –  it's easy and doesn't cost you anything, just click on these Amazon links all over these pages or go to techmovepodcast.com/amazon.
If you want to support TechMove through Patreon, click here!