Open And Subscribe to TechMove In iTunes
Please remember to support TechMove – by clicking on the Amazon links all or going to techmovepodcast.com/amazon.
Get to know Rod and Keith of TechMove
In This Episode…
In the long intro,  Rod and Keith discuss the newly announced Panasonic GH5 vs the Sony A6500. Should Rod switch to Sony or stick with an upgraded GH series Panasonic?
Segment 2 features Keith's Unboxing Preview where he talks about the gear he's bought but not yet tried out, including the Pilotfly H2, Letus35 Helix Jr, and DJI Ronin M gimbals, a new type of monitor support arm, the Bright Tangerine Titan Arm, his new DJI Phantom 4 Pro +, the Dracast LED160 bicolor LED panel, and the SWIT S-8U93 Sony BP-U Series DV Camcorder Battery.
In the final segment, through the magic of podcasting, ala cooking shows, Keith then removes the fully-baked items from the oven and reviews the items from the last segment. Find out which items made the grade and which items are going back…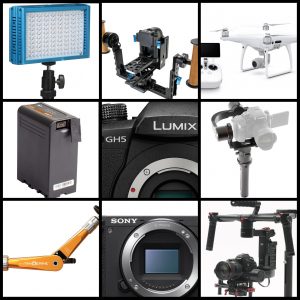 Please remember to support TechMove –  it's easy and doesn't cost you anything, just click on these Amazon links all over these pages or go to techmovepodcast.com/amazon.
If you want to support TechMove through Patreon, click here!